Mercedes 380SL 1984
Two family survivor w/79k miles
$24,900
(+TAX for CA resident)
Sold
This is an all original preservation car from San Diego California. Even the paint, optional leather and spare tire are original! Two family survivor w/79k miles!!
Years of Manufacture: 1980 - 1985
Number Built: 53,200
Price at Introduction:

380SL Roadster: DM 54,014

Date of Introduction: February, 1980
Chassis/Body:
Exterior Dimensions 380SL:

Total Length: 4380mm
Total Width: 1790mm
Height at Kerb Weight: 1300mm
Wheelbase: 2455mm
Front Track: 1452mm
Rear Track: 1440mm

Kerb Weight:
Fuel Tank: 90 litres
Turning Circle:
Transmission (Automatic, 4 Speed):

1st: 3.68:1
2nd: 2.41:1
3rd: 1.44:1
4th: 1.00:1

Rear Axle Ratio:

0-100 km/h:

9.0 seconds (approx)
After 1981: 9.8 seconds (approx)

Maximum Speed:

Manual: 133.5 mph (215 km/h)
Automatic: 127 mph (205 km/h)

Engine 8 Cylinder M 116:

Capacity: 3818cc 233ci
Type: Conventional, watercooled four stroke, reciprocating piston type with 8 cylinders in Vee configuration
Configuration: Front mounted, longitudinal, inline
Head: Pushrod and rocker actuated ohv, overhead camshaft
Fuel System: Bosch mechanical with air-flow sensor
Bore and Stroke: 92mm x 71.8mm (3.62 x 2.83 inch)
Power: 218 hp (DIN) @ 5500rpm
Torque: 31 mkg @ 4000rpm (224.3 ft/lb)
Compression Ratio: 9.0:1

Ignition and Electrical:

12 volt
Coil and alternator

Exhaust:
Suspension:

Independent front and rear, double wishbones, diagnol-pivot swing axle

Steering:

Recirculating ball, servo assisted, ratio: 15.9:1 (3.0 turns)

Brakes:

Front: Vented Disc, 278mm (10.9 inch)
Rear: Solid Disc, 279mm (11.0 inch)

Wheels:
Tyres:
Also see:

380SL Production Schedule

Vehicle

380SL Roadster

1980

3,347

1981

9,470

1982

9,926

1983

11,198

1984

11,115

1985

8,144

Total:

53,200
Search for
Testimonials
I realized after looking at your site that I've never written to tell you how satisfied I've been doing business with you the past five years. Through four transactions you've always acted with integrity, fairness and with a huge well of expertise. Thanks again for the business; I'll bet we do some more one of these days.

-Brian M

"Thank-you very much for all the extreme effort you put into the preparation of my Mercedes and the final delivery. The car was exactly as described by yourself and very fairly priced considering the condition of the car. As a matter of interest, the appraisal company refers to the car's condition as ``concourse`. I cannot remember a previous business transaction that impressed me more. My very best regards, Gordon"

-Gordon
Recent Posts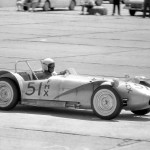 Hoyt Special suffers $20,000 price drop!
Now $29,999 - First come - First served!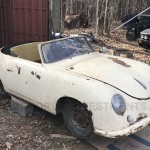 NEWS FLASH – Correct Engine Located!
Re: 1952 356 Heuer Gläser Cabriolet project We have ...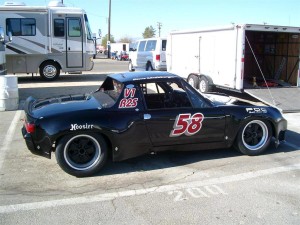 Stolen Porsche Race Car
Everyone, please be on the lookout for Steve Livelsberg ...
Twitter Feed
Recent Vehicles
Browse through the selection of vehicles that have recently been added to our inventory.